Descripción
Numbered, Limited Edition! Very Limited Quantities!
Only 1,000 Numbered Copies Available!
24-Bit/100kHz Mastering! This K2 HD Mastering CD will play on ALL CD players!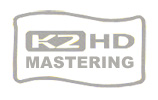 This recording has been mastered by the K2 HD format of 24-bit 100kHz, which creates an unbelievable sound surpassing other formats!
Patti Page charted 110 hits between 1948 and 1982 on Billboard's Top Seller / Pop Singles Chart, the Hot Adult Contemporary Tracks, chart and the Hot Country Songs chart. Four of those hits peaked at #1 on the Billboard Pop chart between 1950 and 1953. Since 1951, she has released 39 studio albums. Her one live album, which was recorded in 1998 at Carnegie Hall, awarded her with her first Grammy.
Features:
• Numbered, Limited Edition
• Only 1,000 Numbered Copies Available!
• K2 HD 100kHz / 24-bit Mastering
• Made in Japan
| | |
| --- | --- |
| | 1. Tennessee Waltz |
| | 2. Changing Partners |
| | 3. Why Don't You Believe Me? |
| | 4. You Belong To Me |
| | 5. Release Me |
| | 6. Mack The Knife |
| | 7. Would I Love You |
| | 8. Autumn Leaves |
| | 9. Memories Of You |
| | 10. How Much Is That Doggie In the Window |
| | 11. It's A Sin To Tell A Lie |
| | 12. Lover Come Back To Me |
| | 13. I Went To Your Wedding |
| | 14. Tenderly |
| | 15. South Of The Border |
| | 16. The Sound Of Music |
| | 17. Let Me Go, Lover |
| | 18. Till We Meet Again |